Our partners at the Great Outdoors Foundation are hosting the first-ever Wild Prairie Showdown, a pseudo pageant featuring four everyday advocates competing to raise funds, awareness and support for conservation and outdoor recreation initiatives throughout Central Iowa. We sat down with Joey Taylor-Moon, Vice President of Marketing for Hubbell Realty Company, who has selected ICON Water Trails as her passion project, for a Q&A about her, her life and her passion for the great outdoors.
Q: Tell us about yourself?
A: Where to start? There's a reason they call me Giggles McGee. I'm mom to two wild children, Nash (5) and Alma (7), and am married to Aaron Moon. We love getting outdoors with our kids and fun pup, Stevie — named after Stevie Nicks. You can often find us boating on Saylorville Lake, taking trips and camping at national parks, biking across this great state and spending time with our crazy family. I love teaching our kids how to garden, how to enjoy nature for all of its simplistic beauty, and sharing vinyl records and music with them with as many outdoor venues as we can find. Fun fact: Our children have traveled and jammed at some of the coolest outdoor venues that many adults dream about. In my "free time" I enjoy sneaking away with my gal pals to golf, sip wine and laugh. I am currently the Vice President of Marketing for Hubbell Realty Company where we work hard, play hard and enjoy a lot of laughs along the way.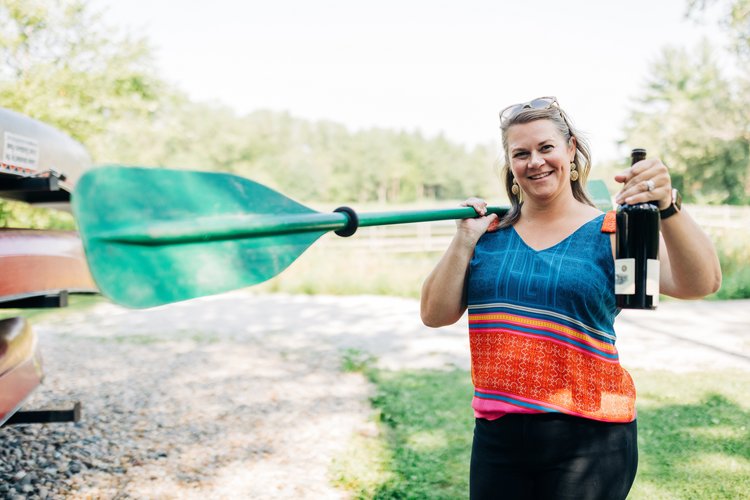 Q: What made you decide to participate in the Wild Prairie Showdown?
A: I'm here to connect people of all ages and from all walks of life to nature. Growing up in rural central Iowa, I was raised to enjoy the natural beauty that surrounds me, and I want to share my love and passion for the outdoors with others. The Wild Prairie Showdown exemplifies how it takes all of us — just everyday Iowans — to protect, improve and celebrate our natural heritage. If there's one thing that we learned from 2020, it's that everyone can benefit from nature and time spent outside.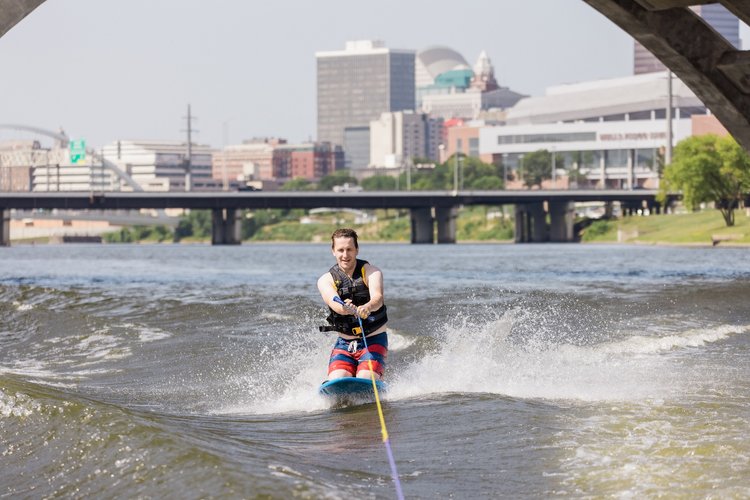 Q: Why did you select ICON Water Trails as your passion project?
At its core, ICON is about connection — to the water, to our region and to each other. I love that ICON has something for everyone, whether you're an expert explorer or nature novice. With 80+ improvements across 150 miles of waterways, ICON is a game-changer for our region. This initiative will make engaging with our creeks and rivers more safe, fun and accessible than it has ever been before. Paddlers, bikers, campers, floaters, boaters, hikers — everyone can find something to enjoy. ICON will help distinguish the Des Moines area from other similar midwestern metros and will act as a major incentive to those considering relocation to the area. As a lifelong Iowa resident, I'm excited to invest in our community and provide greater opportunities for my children and the generations that follow.
You can support Joey's campaign through Thursday, October 28. Be sure to select her name from the dropdown box under "Please designate my contribution to the following Wild Prairie Showdown Participant."
About the Interviewee: Joey Taylor-Moon is a lifelong Iowa resident. She is the Vice President of Marketing for Hubbell Realty Company and serves on the Great Outdoors Foundation Board of Directors and the Great Outdoors Foundation ICON Investment Selections Committee . In her free time, she enjoys spending time outside with her husband, children and dog.