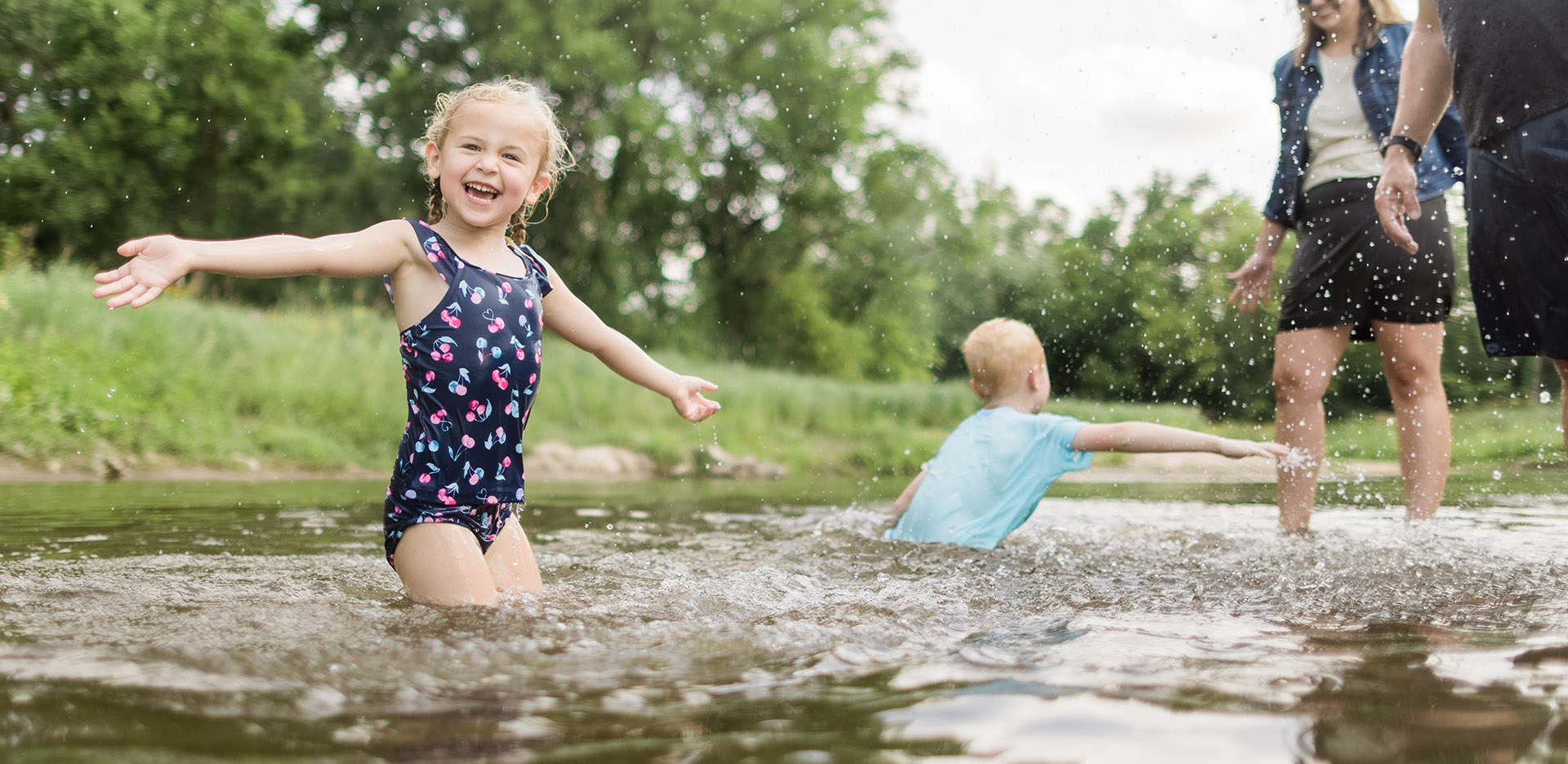 Fourmile Creek Access Points
The sites spread along Fourmile Creek are lush with natural scenery, inviting you to explore. Immerse yourself in Central Iowa's natural heritage with access to boating, fishing and much more. Find the right site for your next adventure.
Site 29
On Fourmile Creek
Site 29 is located within Mally's Weh-Weh-Neh-Kee Park near the unincorporated community of Berwick. This site offers:
Access to the Berwick Trail Bridge and Chichaqua Valley Bike Trail
Soft trails for hiking and nature walks
A picnic shelter
A playground
Natural channel design techniques connected to the creek's natural floodplain
An enhanced fish habitat
Water quality improvements
Site 43
On Fourmile Creek
Site 43 is found within Sargent Park at Fourmile Creek's intersection with East Douglas Avenue in Des Moines. Natural playscapes offer fun for kids right by the water.
Improvements
Future improvements will support the creek's banks while allowing easier access to the water itself. They will include:
Stepping boulders to safely cross the creek
Stairs down to the opposite bank
An additional set of stairs for improved angler access upstream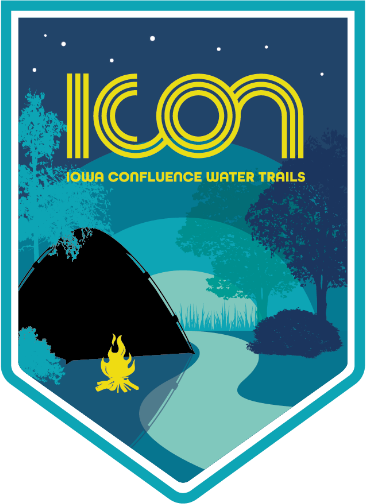 Find Your Activity with ICON
Whether you love to spend your weekend under the stars or paddling the Des Moines River, there's something for everyone on ICON water trails. Learn more about the activities awaiting you.
EXPLORE ACTIVITIES
Bathrooms
Biking
Birding
Boating
Camping
Fishing
Food & Beverage
Hiking
Kayak & Canoe Lockers
Kayaking
Parking
Pet Friendly
Picnic
Playground
Rentals