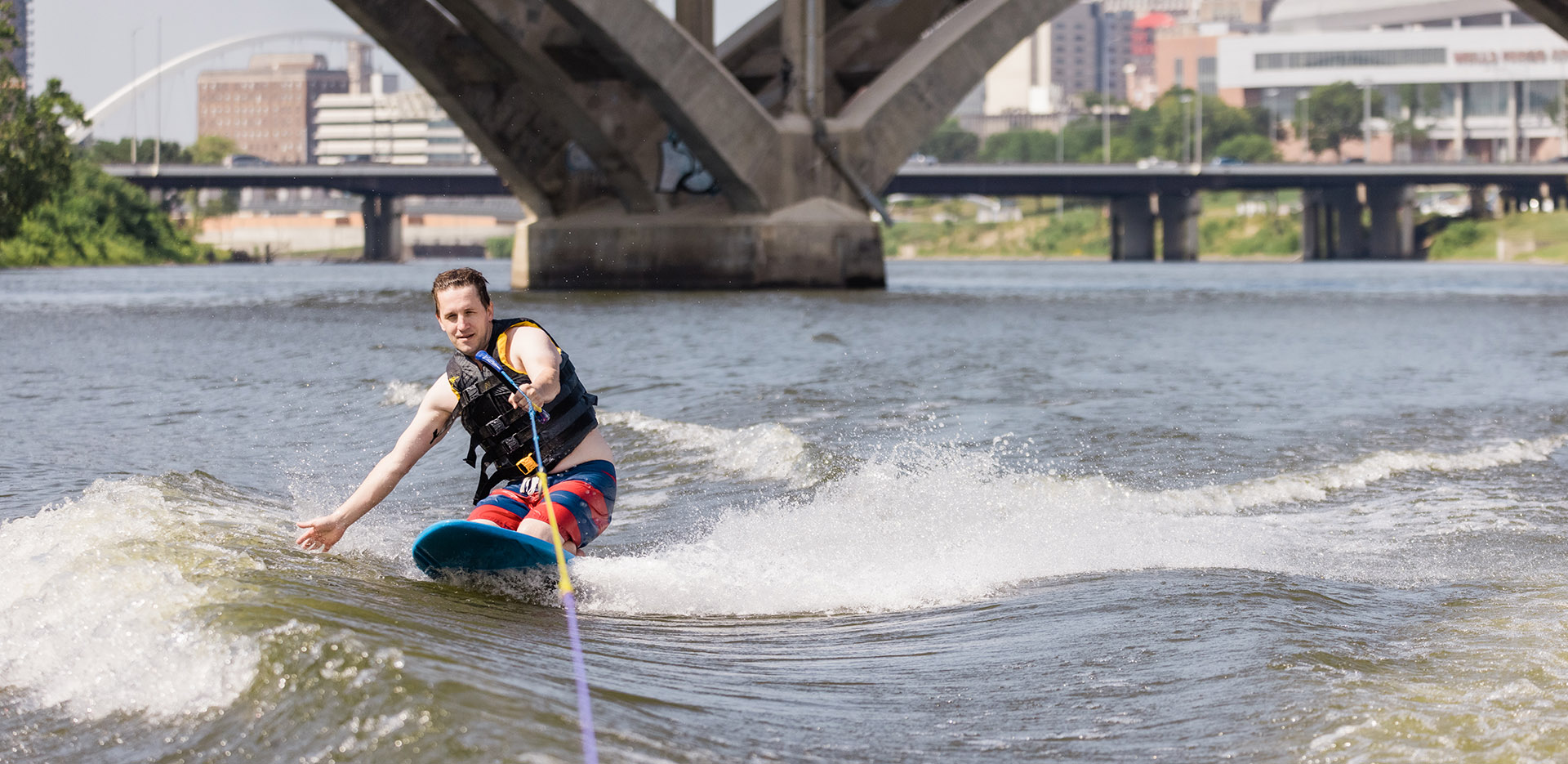 Des Moines River Access Points
Sites along the Des Moines River offer a mix of natural and urban improvements, bringing a greater connection to recreational activities along the water.
Site 21
On the Des Moines River
You can find Site 21 at the Cottonwood Recreation Area. This site currently offers:
Primitive and developed campsites
A playground
Volleyball courts
Multi-use trails for walking and biking
Picnic Shelters
Improvements
Used for canoe and kayak access, this site will move downstream where it will be closer to the river channel. Additional future improvements will include:
Cast-in-place launch
New seating areas
Educational signs
Habitat improvements for conservation
Site 26
On the Des Moines River
You can find site 26 along the Neal Smith Trail and Ding Darling Greenway. This site currently offers:
Hard surface trails
Sycamore boat access
Trailhead signs
Parking
Improvements
This site is a hub for both water and land-based recreation, so restrooms are planned to accommodate more visitors.
Site 48
On the Des Moines River
Site 48 is located within Des Moines' Prospect Park. There's lots to see and do here, including:
Drake University's boathouse and rowing dock
Safe access to the Des Moines River for both paddlers and motorboats
Disc golf
Parking, restrooms and picnic shelters
Improvements
From athletics to watersports, future improvements include:
More fishing and hiking infrastructure
Interpretive signage for education
Places to sit and relax near the water
Site 51
On the Des Moines River
Site 51 lies within the City of Des Moines and features the Birdland Marina, home to the Des Moines Rowing Club. This site currently offers:
Extensive boating amenities like rowing docks and motorized boat access
Restrooms and other park facilities
Captain Roy's bar and restaurant
Improvements
In the future, Birdland Marina will serve as the primary put-in location for the downtown water trails operations. New additions to the site will coordinate with the City of Des Moines' Birdland Masterplan and will offer:
Canoe and kayak launch with nearby equipment rental
Improved water access with paved parking area
Additional signage
Landscaping and outdoor seating
Site 87
On the Des Moines River
This site makes up part of Polk County Conservation's Yellow Banks Park. There are many existing amenities to enjoy, such as:
Both primitive and formal campgrounds
An extensive trail network and river access
Restrooms, picnic shelters, playgrounds and ballfields
Improvements
Other future improvements include:
Relocated canoe and kayak access
Adding additional primitive campsites
Outdoor seating near the river
Site 106
On the Des Moines River
The Des Moines River's final site is found within the Red Rocks Wildlife Management Area. This site currently offers:
Public hunting access
Boat launch
Gravel parking lot
Improvements
Improvements will benefit park visitors, paddlers, anglers and more. They include:
New on-water safety signage
Picnic area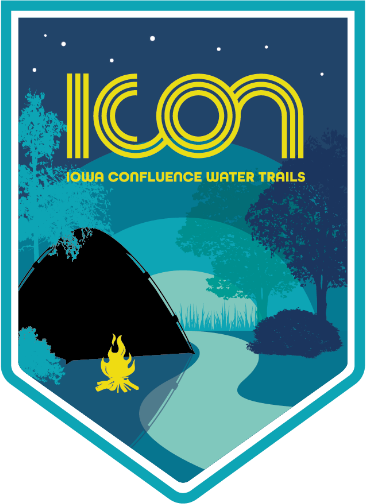 Find Your Activity with ICON
Whether you love to spend your weekend under the stars or paddling the Des Moines River, there's something for everyone on ICON water trails. Learn more about the activities awaiting you.
EXPLORE ACTIVITIES
Bathrooms
Biking
Birding
Boating
Camping
Fishing
Food & Beverage
Hiking
Kayak & Canoe Lockers
Kayaking
Parking
Pet Friendly
Picnic
Playground
Rentals