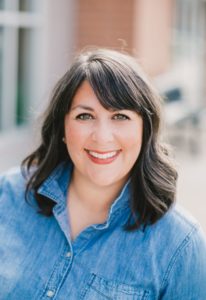 ICON Water Trails is pleased to announce that it has hired Stephanie Oppel to serve as the organization's Executive Director. Oppel will fill this newly-revised, senior-level position, leading ICON's staff and board to achieve its objectives. To date, the initiative has secured more than $97 million in funding and boasts fifteen sites across the region.
Oppel most recently served as the Director of Work Based Learning at Des Moines Area Community College. She has extensive experience in organizational leadership, working across both the public and private sectors. The pool of candidates considered for this role was incredibly competitive, but ultimately the ICON Water Trails Board of Directors selected Oppel for her wealth of knowledge related to fundraising and development, refined strategic communication skills, and demonstrated creative problem solving.
"We couldn't be more excited to have Stephanie at the helm of this transformational initiative," Hannah Inman, Interim Director for ICON Water Trails, said. "Her poise, integrity, and leadership skills will be instrumental in developing the organization and mobilizing its mission."
"Stephanie brings incredible expertise to ICON Water Trails," Dan Houston, Chairman, President & CEO of Principal Financial Group and Co-Chair of the ICON Water Trails Board of Directors, said. "She embodies the talent, determination, and knowledge needed to steward the organization into this next phase of implementation."
Oppel is an Iowa native and grew up in Ankeny. As a child, she spent significant time in the region's many outdoors spaces including Jester Park and Big Creek. Oppel received her undergraduate degree from the University of Nebraska, and her master's and doctorate from Drake University. She lives with her husband and their blended family of five teenage children in Norwalk, one of ICON's twelve jurisdictional partners. Oppel will assume her new role on Sept. 25.
About ICON Water Trails
Iowa Confluence Water Trails — ICON, for short — will connect 80+ improvements across 150 miles of rivers and creeks in Central Iowa. Initiated by the Central Iowa Water Trails Consortium, including Capital Crossroads, Catch Des Moines, the Community Foundation of Greater Des Moines, Des Moines Area MPO, Greater Des Moines Partnership and the Great Outdoors Foundation, ICON represents a new commitment to water safety and conservation as well as a concerted effort to drive economic development, visitor attraction and workforce retention. Learn more at ICONwatertrails.com. Follow along on Facebook, Instagram and Twitter.